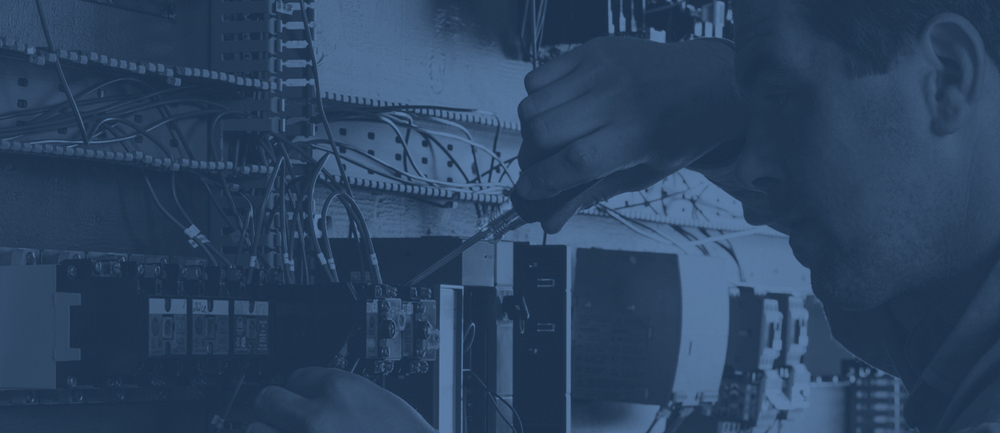 OUR CONTRACTORS
The National Electrical Contractors Association of Southeastern Michigan represents over 185 of the largest and most successful electrical contractors. Our contractors utilize the highly skilled, productive electricians of IBEW Local 58. You'll find our contractors in every market sector making a difference for our customers on new construction, renovation of existing facilities and maintaining critical systems. By working closely with our customers and technology providers, we bring unique and progressive solutions
to every job site.
ABM Building Solutions
Advantage Electric & Controls
All Area Mechanical
All City Electric
Araneae, Inc.
Ashcott Electrical
B&C Ten Air HVAC Systems
B&M Electrical Contracting
BASS-Building Automated
Systems & Services
Bailey Telecommunications
Bayview Electric
Bluestone Communications
C&H Enterprises
CEI Electric Company
Camtronics Communications Co.
Cannon Electric
Cass Electrical Contractors
Center Line Electric
Center Line Technologies
City of Detroit
Compass Technology Solutions
Conti Electric
Conti Technologies
Corporate Electric
Crook Electric Current Solutions
D.F. Best Company
Danboise Mechanical
Dan's Excavating
Delia Electric
DES Electric
Detroit Power Systems
Detroit Tigers
Diversified Power
Doe & Associates
Doublejack Electric
Dynalectric
E Z Electric
Eden Group Enterprises
Edgewood Electric
Electric Motor & Contracting
Electrical Power & Design
Electronic Security Systems
Etgar Corporation
Expo Technologies
Ferndale Electric
Fontanesi & Kahn
Gardner Signs
Gemellaro Systems Integration
Gen-Co
Gillis Electric
GSI Electical Services
Guardian Equipment
H.Q. Electric Company
Hall Engineering
Hatzel & Buehler
Hazel Park Raceway
Highgate Electric
High Tech AV
High Voltage Maintenance Corp.
Holly Construction Company
I. Comm
In2gro Technologies
Industrial Electric Company
Innovated Energy Controls
J & J Electric
Jet Electric
JMC Electrical Contractor
K & A Signs
K & E Electric of Michigan
K & F Electric
KEI
KLA Laboratories
LaBelle Electric Services
Lake Erie Electric of Michigan
Limbach Company
Lineside
M.A.P. Electrical Contracting
Maryland Electric
Mattic, Inc.
McGraw Electric
McSweeney Electric
Metro Environmental
Micro Electric
Micron Electrical Contracting
MLS Signs
Moote Electrical
Motor City Electric Company
Motor City Electric Technologies
Multi-Communications, Inc.
Munro Electric Company
Mutual Electric Company
Napoli Electric
Nu-Star Technologies
Olympia Arenas, Inc.
Omega Electric
P2 Consulting
P3 Construction
Paradigm 2000
Phoenix Environmental
Power Plus Engineering
Precision Electrical Contractor
Precision Fiber
R.K. Services
R. Simon Electric
Rauhorn Electric
Renton Electric
Resnick Residential
Rotor Electric Company
Sadler Electric Co.
Saturn Electric
Service Control
Shaw Electric
Shaw Systems & Integration
Slifco Electric
Smith Brothers Electric
Sound Engineering
Specialized Power Services
Stellar Electric
Stephenson Electric
Streamline Electric
Superior Electric Great Lakes
Telecom Technicians
Tered Inc.
Oscar W. Larson
The Stanley Works
The Talbot Corporation
Three Phase Elec. & Tech.
Townsend Neon
Triangle Electric
Type Electric
URS Energy & Construction
Utilities Instrumentation Service
Vanguard Energy Systems
Walt's Electric
Wayne State University
Williams Electrical & Telecomm
Wiltec Technologies
Wiltse Electric Services
Wolverine Fire Protection
Woodward Electrical Services
Blue color indicates a NECA contractor
Our contractors work across a variety of electrical market sectors. Contact us to find the perfect fit for your project.